Updated on
20190224
Please note that there are three downloadable files below:
A correction was made to the flier on February 2, 2019 to include
"VA & Govt Services", and corrected the annual event number to "14th".
Click on one (or more) of the downloads based on the file type you need.
If you encounter any difficulties, please email bryanamcgown@summitcountystanddown.org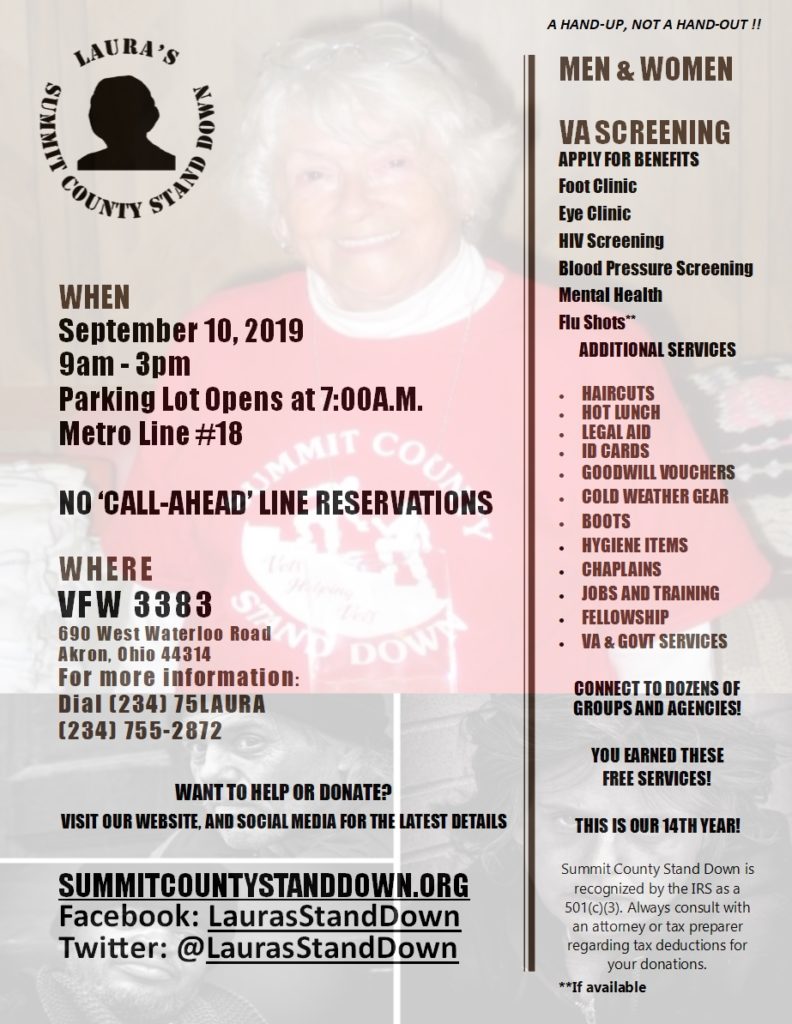 Copyright 2017-2019. Summit County Stand Down. All Rights Reserved.